If you want to create an adult website whether it is a WordPress blog, a tube like the PornHub or the cam affiliate site, you will need to find a place for your project to host your files.
Or maybe you are fed up with your current hosting provider that does not provide a good support anymore and you want to make a switch.
With all the sketchy reviews in which bloggers do not necessarily promote the best solutions, but they just recommend the ones that pay them the most for advertising, I can see that it can be overwhelming to find a really reliable adult host nowadays.
But do not worry my friend, I have been working online full time since 2008 and I have almost tried them all myself so I can share with you valuable information today.
In this very post I am going to give you some tips and list the very best adult hosts that I am using myself and the ones that you should absolutely avoid by all costs.
3 Best Hosting for Adult Content
I have tested over 30 different adult hosting providers till date since I am always looking for new homes for my projects.
I have signed up with them, tried out the customer service and I built websites on their servers so I have a real life experience that I can share with you all, it is not just something that is made up, these are reviews of companies that I use myself right now.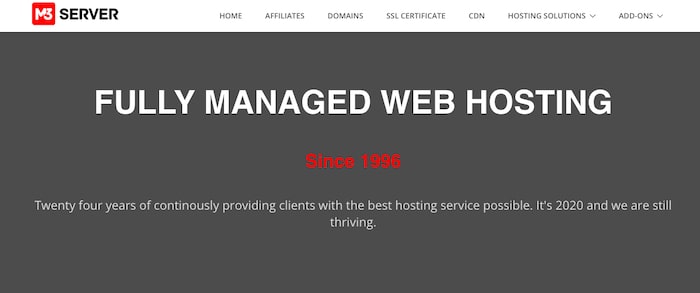 It is not a coincidence that M3Server is on the first place of my recommendations.
I have been their customer for six years now and all of their plans come with the top support team in the industry behind you and that is why I hosting my most important websites with them.
I still remember the very day that I made a switch to them. I had over 20 pages on my old server and their amazing team took the care of the migration. They even double checked if everything is working fine afterward and this is the day I fell in love with M3Server 🙂
They are a truly an adult hosting since their servers are configured to work with the scripts like MechBunny, ElevatedX and WP-Script for WordPress.
If you are serious about your online business, then click here now to get a huge 80% off discount on all plans they have and they will also give you SSL certs, a one domain and backups for free on top of it.
Let's be honest, M3Server is not the cheapest host you can find, but they have been providing an excellent service to adult webmasters since 1996 (!!!) and after being with them for a long time, I can safely say that they are worth every single penny that you spend there.
No one is more reliable and trusted than M3Server. I think you will be impressed with how amazing they are. I was and I still am.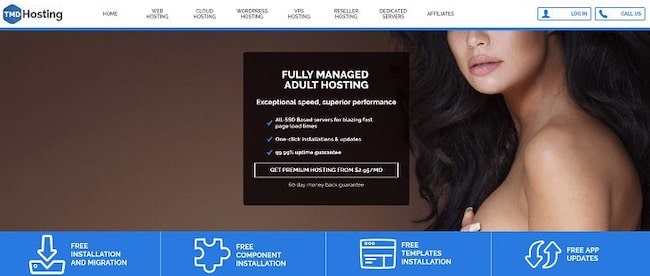 Why new porn affiliates like TMDHosting so much?
Well, because it is an adult hosting that is perfect for beginners who want to start their new online business at very low cost and solid for intermediates.
I have two small VPS servers there and I mostly host WordPress blogs and tubes on TMDHosting these days.
If you are in the need of a cheaper adult hosting then they are your guys. They have got the $2.95 a month plan that is very appealing if you are just starting out and need to start a website without spending more than a few dollars.
With their starter package, all webmasters will receive the Let's Encrypt SSL certificates (which are installed automatically), a free domain name and daily backups.
I have been with them for over ten years now (and counting) and they have been absolutely fantastic. I only experienced a few, short downtimes over that long period of time and their support never let me down.
You will find it hard to find anyone that is better at that very low cost that they are charging you for their amazing services. Make sure to use this link to get a nice 40% off on your first purchase 🙂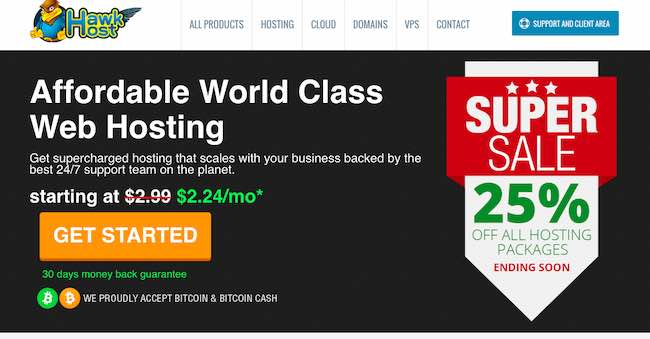 With the HawkHost primary plan, webmasters can build an adult tube with embedded videos or a blog on WordPress for just $2.99 per month.
It comes with the true round-the-clock support, free unlimited SSL certificates, a Cloudflare optimized server and completely free migration support when you want to transfer your stuff from another place.
I only host small websites there and even though they are very cheap, their disk speeds are good and the support team goes out of their way to fix any issues that you face.
You can totally trust HawkHost with your hard earned cash and their server's track record, they have been providing an awesome adult hosting service since 2004.
So if you are looking for a hosting that is both affordable and is there to help you when you need it, then HawkHost will not disappoint you for sure.
Stay Clear Of Free Hosting
We all love free stuff and I am no different but the good old saying: "You get what you pay for" is still true these days.
Especially if you are a new and have no or very little knowledge about the industry and webmastering in general, it is very easy to get lured by these so called free hostings that will cause you nothing but troubles.
I am sure that you all know the Tumblr. They were a very popular solution for small affiliates and there were literally millions of adult blogs hosted there but about a year ago they decided that they do not want to have any naughty content on their platform and they started banning accounts that contain them.
In my early years of online site building, I have used lots of such services. I built a few blogs on Thumblogger, after a few months I started making a nice side income, but the one day they closed the shop without any prior notice so of course I did not have any back ups and I lost all the data and I had to start from the scratch.
I did not know any better at this time. I did not think that they could do this and I might end up losing everything.
But at least I have learned a one important thing and it is to use the paid adult web hosting for my websites.
I learned this the hard way, but it sure made me a wiser webmaster.
Now I know that if you want to run a real online business and want to be taken seriously by your visitors and search engines (Google and others), you have to invest some money into the hosting or else you will wake up one morning to very bad news.
Companies That You Should Avoid
Sadly for every good adult hosting out there, there are dozens of bad ones that will not give you the service that you are looking for.
Even doing simple things like installing WordPress can be a nightmare with some providers and if you are running a online business, the last thing you want is to have constant downtimes or have your website compromised by hackers.
That is why it is better to raise your budget a bit and go with the reliable host that will make sure that everything is working fine on your server and when there is some issue, it gets solved in a quick manner.
My kindly advice is to avoid them and run as far as you can from them.
HostGator
They were very solid, they used to be one of my favorite web hosts and even my number one choice for many years but in 2012 everything has changed when they were sold to Endurance International Group (EIG) that is known for buying trusted companies that they end up ruining very quickly.
After the acquisition, the customer service went from the world class to the worst one possible. I had downtimes every single day and they did not care to help me, besides saying that I should upgrade to a very overpriced plan.
At this point I got enough of them and I transferred my adult blogs off of them and I vowed to never use them again in my life.
But why there are so many positive reviews about HG on the web?
Well, it is rather very simple to explain.
They are well aware that there is thousands of bloggers that have been burned by them and they share their real feedback online with others, so what HostGator does is, they offer very high commissions for affiliates so there is no shortage of people that promote them all over the web for just monetary reasons.
Amerinoc
Now, I have to admit that I have never used any service from Amerinoc myself, but I personally know a few webmasters that were hosting with them so it is not some made up stuff that I am just going to tell you.
A long story short, they used to be a very decent hosting and you could see lots of people recommend them on different forums on the web but everything changed when they got sold to the company named Omnis back in the 2017, I think.
All their good reputation has been destroyed in just a few months. They used to provide a solid tech support but almost all the staff have ran away from them after they start seeing what the new owners are doing or they got fired.
And guess what happened next? Their support has went like a overnight to a complete Sh1t and since then the things only got worse in that matter.
You do not want to get your site hacked every week and experience downtime constantly while the support is thoroughly useless.
Arvixe
I am very frustrated when I see some bloggers still endorse their service to other webmasters in 2022.
I was a very happy Arvixe client for almost six years until one day they were purchased by EIG, a huge company that ruined lots of once reputable hostings like Hostgator.
One day I noticed that my adult sites started crashing and going offline. They must have oversold their servers and they definitely outsourced the support since their customer service went from a very good one to a crappy one all of a sudden.
I was fed up with them after my server went down for a week and they were not helping me at all to get my site back online and what is worst, they told me that they no longer store my backups despite being a long time customer that made them thousands of dollars.
Leaving Arvixe was a one of the wisest moves I have made as a webmaster.
Also, be wary of reviews that you can find on the Internet because many of them are from the very distant past which still remembers the days when Arvixe was a place to go to host your adult websites online.
Conclusion
I have been running the MrAdultAffilaite for a few years now and unfortunately, every day I see that new webmasters overlook the importance of hosting.
The truth is that it is one of the most crucial aspects of your online business so you have to make sure that you go with the provider that actually delivers on their promises.
Just think about this:
Let's say you have a tube that starts doing very well on the Google and it is receiving lots of organic traffic, but since you are using a mediocre host to save a few bucks a month, your site keeps crashing and this way you not only lose visitors but also a lot of money.
I have been there, done that, my friend. It is important to invest in a reliable adult hosting that comes with an excellent support and a solid software, if you are really serious about your online business in 2022.